This page was exported from Bancroft this Week [ http://www.bancroftthisweek.com ]
Export date: Wed Jul 8 22:16:47 2020 / +0000 GMT
Celebrating music at the NH Music Fest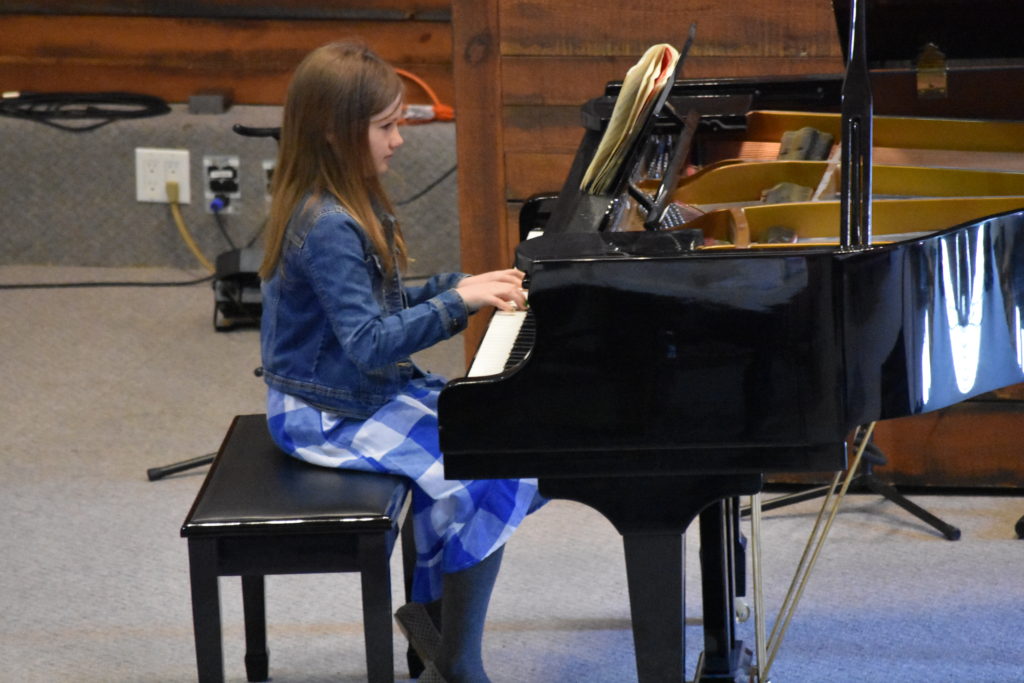 May 14, 2019
By Kristena Schutt-Moore
The North Hastings Music Festival is a week-long celebration that has been an annual event since 1958. Music students of all ages come to test their knowledge of music by performing for adjudicators who help them improve skills through advice and encouragement.
Though they are performing for adjudicators the festival is not competitive, and was created to enhance music education in Bancroft and surrounding area. This area has a strong musical background and talented musicians seem to pepper the landscape as much as the minerals that it is so famous for. Because of this, the festival started with the hope of giving amateur musicians the chance to grow and develop.
The festival is open to all musicians and singers studying under the Royal Conservatory of Music program. Those who pass under the adjudication also pass onto the next grade in their class. Even though there are no competitions, the adjudicator still has the ability to present awards. Those chosen as the best musicians and performers will receive their awards during a Festival Of Stars gala on Thursday, May 23, and those receiving top honours will also be performing there winning numbers throughout the evening.
Post date: 2019-05-14 17:26:08
Post date GMT: 2019-05-14 21:26:08
Post modified date: 2019-05-14 17:26:16
Post modified date GMT: 2019-05-14 21:26:16
Powered by [ Universal Post Manager ] plugin. MS Word saving format developed by gVectors Team www.gVectors.com