This page was exported from Bancroft this Week [ http://www.bancroftthisweek.com ]
Export date: Tue Jun 28 6:17:33 2022 / +0000 GMT
Remembering our military women and men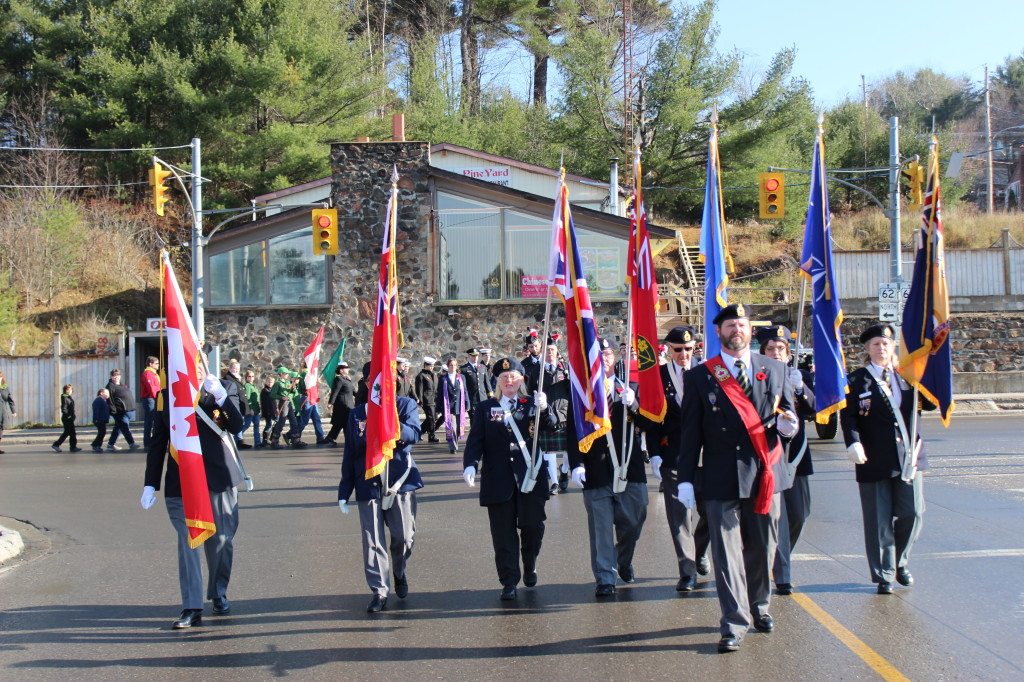 By Jim Eadie
A recent new publication from Wollaston Heritage has been released in time for Remembrance Day 2014, remembering that this year is the 100th anniversary of the beginning of the First World War.
"Memories of our Military Men and Women – Wollaston Township and surrounding area" is the result of many years of detailed collecting and collating by Wollaston Township resident Edith McCaw during her research for two other local history books that have been published by Wollaston Heritage. These projects are a true labour of love, as McCaw has not collected one penny for any of her work.
One notable inclusion is copies of many newspaper clippings from local papers during the Second World War carefully gathered into a scrapbook at that time by Bancroft resident Janet Bronson. Conrad Brownson, her nephew kindly made the collection available.
This is a remarkable and valuable collection of hundreds local photographs, documents, and stories from local families, and returning soldiers.
All proceeds from the book support the work of Wollaston Heritage in realizing their plans to build a heritage centre at the site of the old Coe Hill iron mine.
Copies of the book are available from the Wollaston Township office, or by contacting Wollaston Heritage at 613-337-5705
Post date: 2014-11-12 17:35:22
Post date GMT: 2014-11-12 22:35:22
Post modified date: 2014-11-12 17:35:22
Post modified date GMT: 2014-11-12 22:35:22
Powered by [ Universal Post Manager ] plugin. MS Word saving format developed by gVectors Team www.gVectors.com