Residents reminisce over museum calendar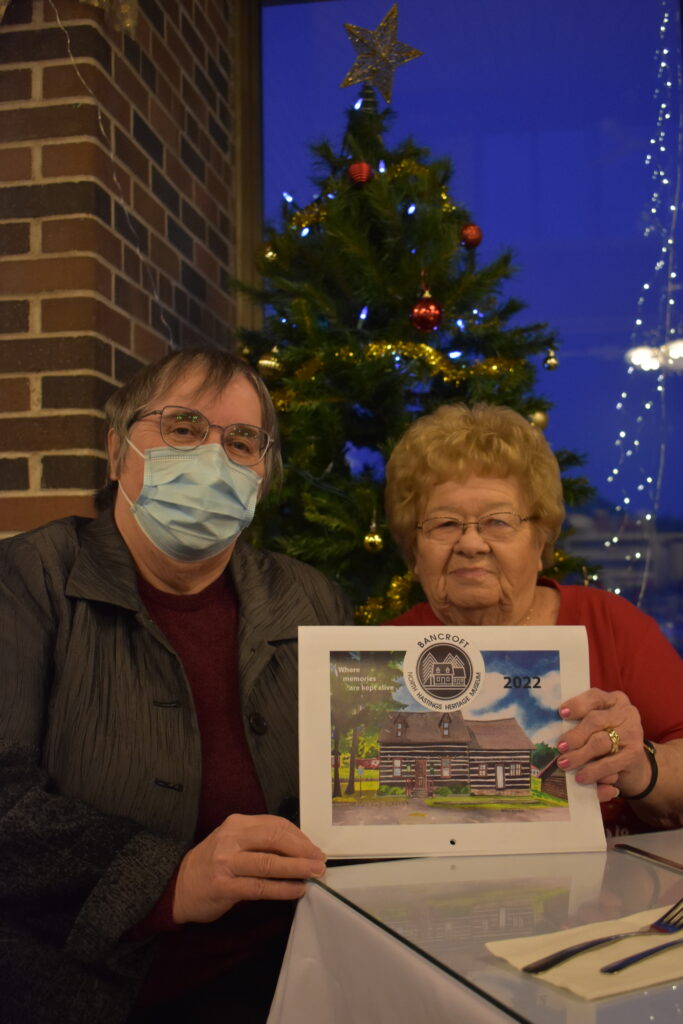 By Kristena Schutt-Moore
The residents of the Hastings Centennial Manor got early Christmas presents on Wednesday, Dec. 8. Bancroft North Hastings Heritage Museum board chair Mary Kavanagh presented residents with copies of the museum's 2022 calendar during a special dinner held at the Corner Cafe.
The residents' faces lit up as the pictures for each month sparked memories, and conversations about "back when" could be heard throughout the cafe. Some calendars will also be used in the programing with residents who live in the Cheddar Street area of the manor.
The calendars feature pictures of the Bancroft area from the 1930s to 1960s, showing the area's history and how much it has changed over the years. They are available for purchase at the museum during regular operating hours or Dixie Lee Fried Chicken, Posies Flower and Fashion Shop, McDougall Insurance, and Harvest Moon Whole Foods, and available to order on the museum's Facebook page. Each calendar is $5 and make a great stocking stuffer, or new years gift. All funds raised go towards the museum's and it's collection's year round maintenance.