This page was exported from Bancroft this Week [ http://www.bancroftthisweek.com ]
Export date: Fri Jun 9 15:07:19 2023 / +0000 GMT
Bird's Creek fun fair returns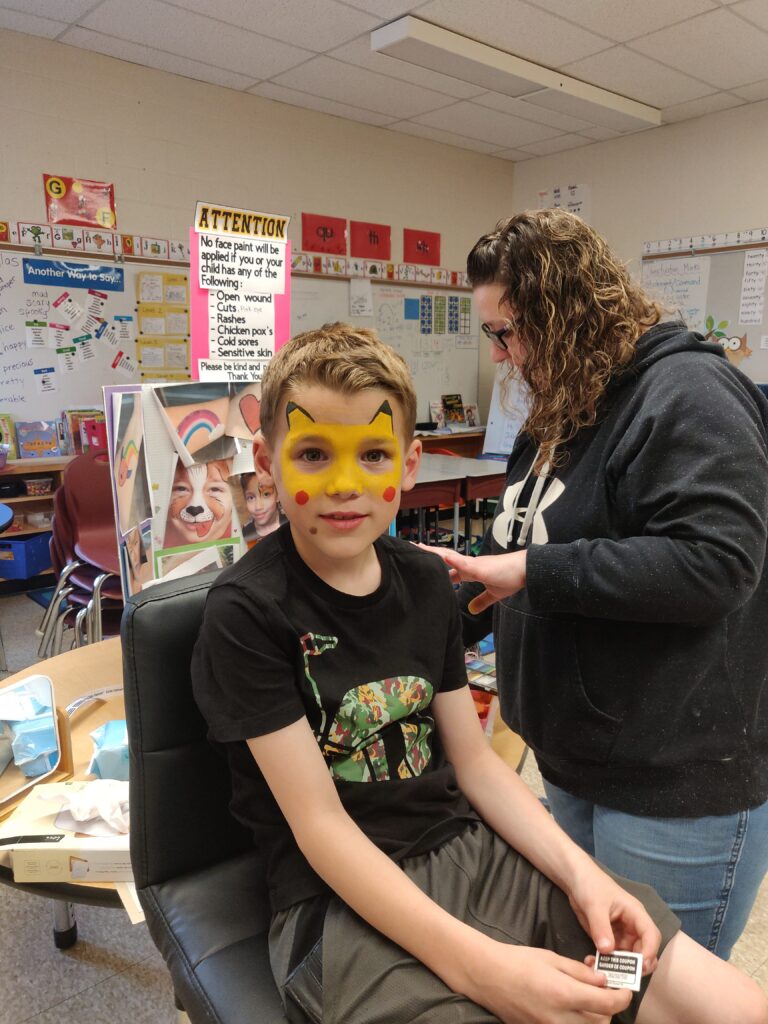 By Bill Kilpatrick
On Thursday, May 11, after a three-year hiatus due to the COVID-19 pandemic, the Bird's Creek Public School Fun Fair fundraiser is once again helping to raise funds to assist in the education of its students. Well over 100 people turned out to enjoy games, a raffle, face painting, a barbecue, a silent auction and much more. Jenny Burbidge, the chair of Bird's Creek Public School council, stated that the funds raised will go towards helping out with the cost of transportation for field trips and the replacement and updating of technology including Smartboards and Chrome books.
Burbidge could not be more pleased by the community's involvement with the Fun Fair, not only in terms of donations but by the sheer number of volunteers and groups that gave their time to assist with the event. Volunteers include members of the Bancroft OPP, Hastings Highlands Fire department, the Bancroft Sea Cadets, business and community members, as well as teachers and students just to name a few.
Burbidge added that, "Generosity of the community has been overwhelming. We have had so many donations both monetary and for the silent auction and all the food was donated by a local grocery store as well." Burbidge went on to say that they feel "very lucky" and would like to thank all the businesses and volunteers that helped make the Fun Fair run smoothly. The total amount raised was not available at press time.
Post date: 2023-05-16 23:28:11
Post date GMT: 2023-05-17 03:28:11
Post modified date: 2023-05-16 23:28:14
Post modified date GMT: 2023-05-17 03:28:14
Powered by [ Universal Post Manager ] plugin. MS Word saving format developed by gVectors Team www.gVectors.com